Jr. INT CH "Apollo"(Reg name" D from Burch House")
_ "Jr. INT CHAMPION APOLLO" is a very short, thick, big headed top best of breed & R/ Best In Show winning Champion English Bulldog. He is from a long bloodline of top winning Champion Bulldogs. Both of Apollo's parents & all 4 of his grandparentsare healthy Champion Bulldogs. He has also passed numerous OFA health testings, OFA healthy skin, cardiac/hearts, legs, petellas. Apollo's personality is wonderful, he loves everyone & is a joy to be around. Apollo has been passing his good looks, temperament & health on to his beautiful English Bulldog babies. If your are interested in having INT CH Apollo sire your next litter of Bulldog puppies please click here .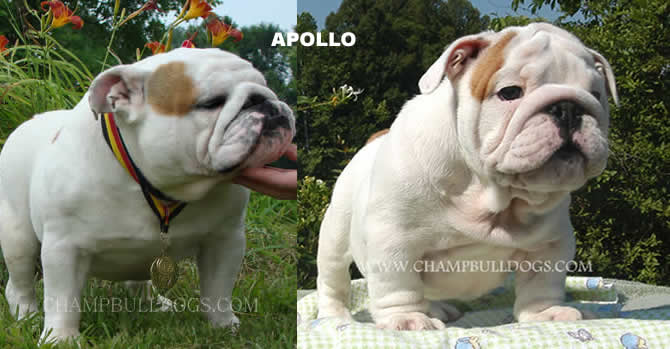 Pictures of some of the beautiful English Bulldog puppies sired by Apollo: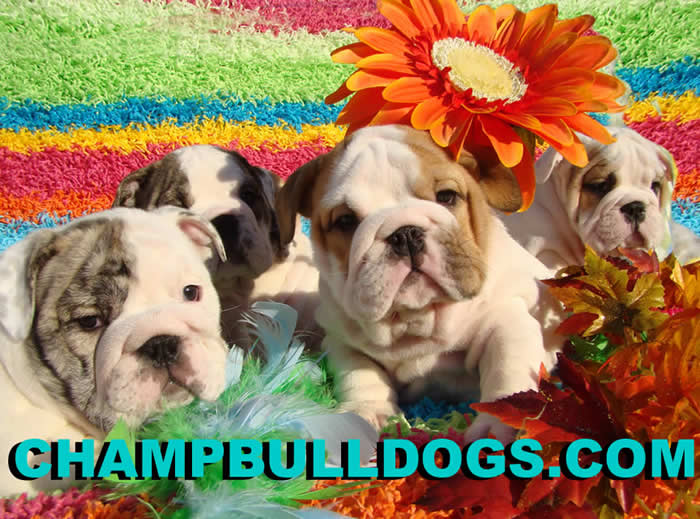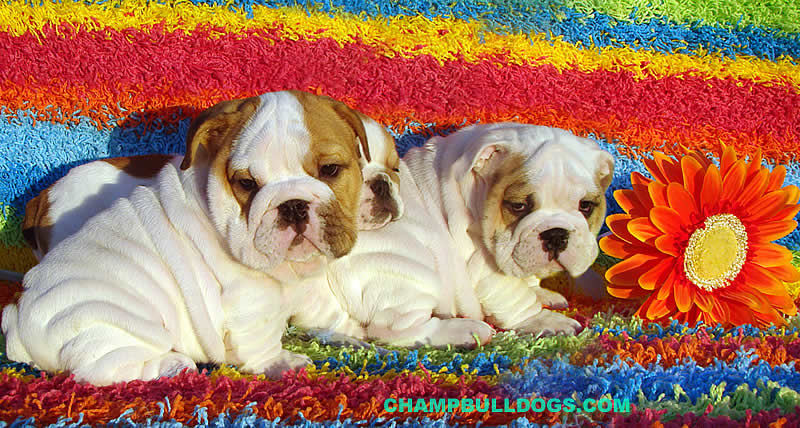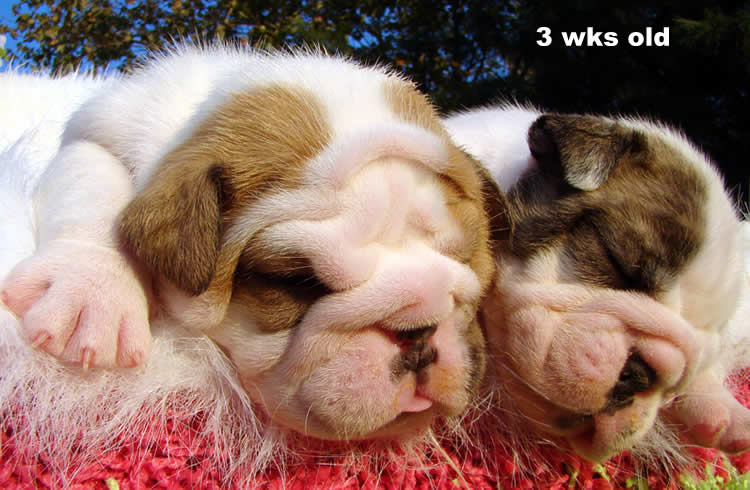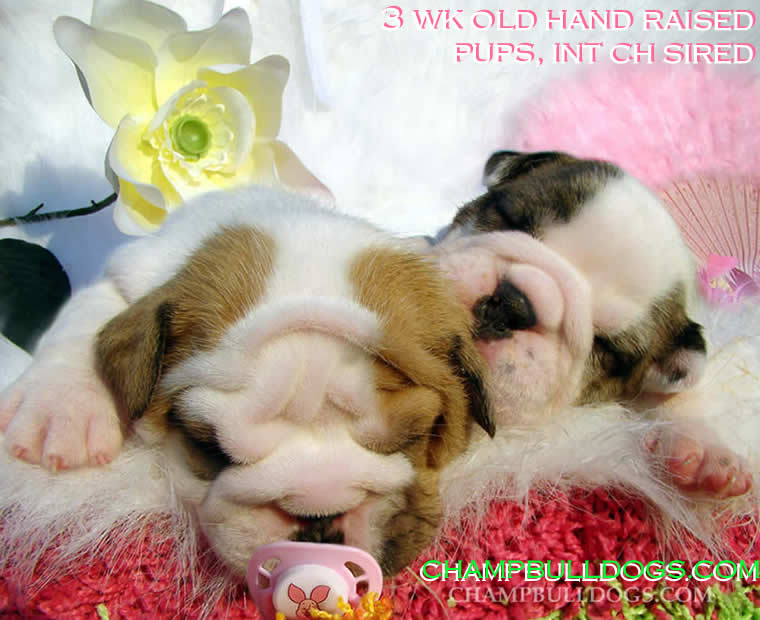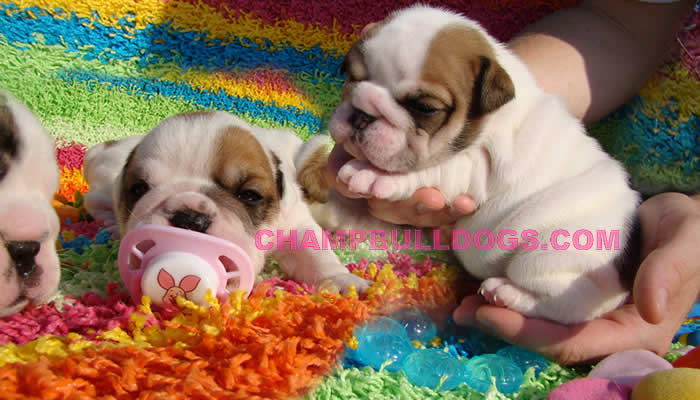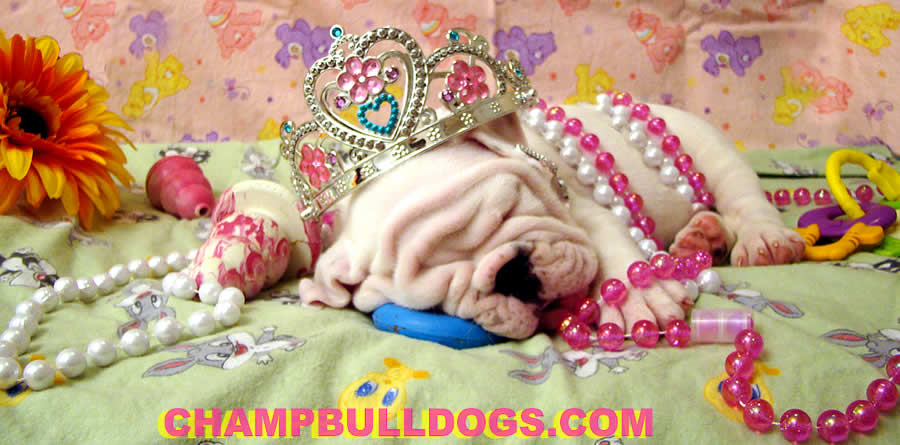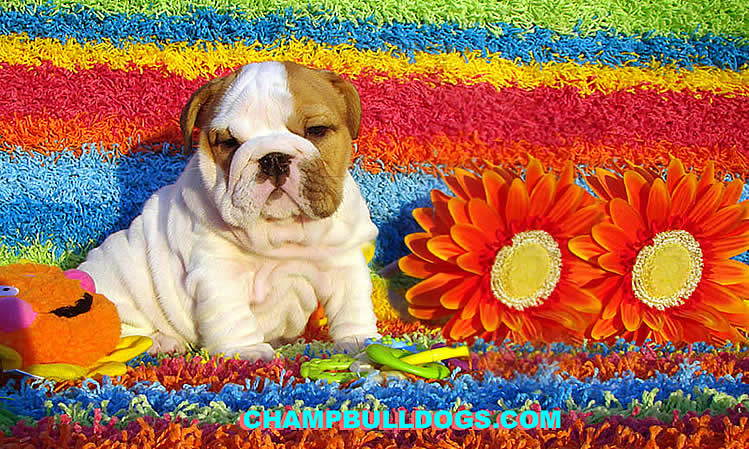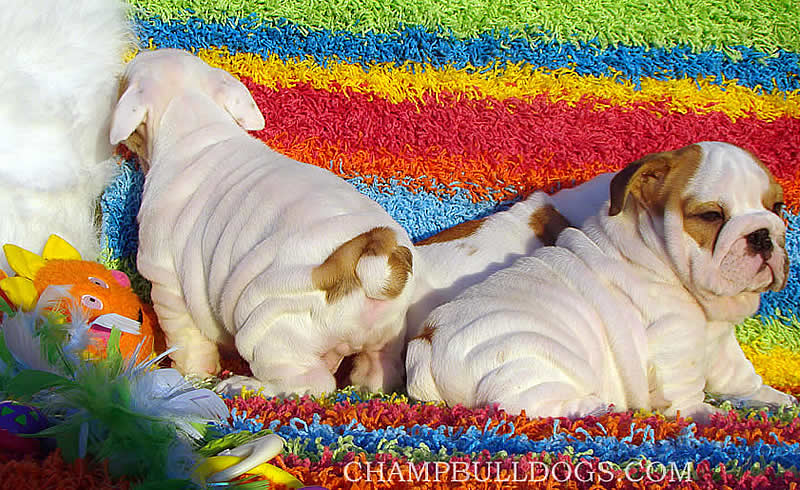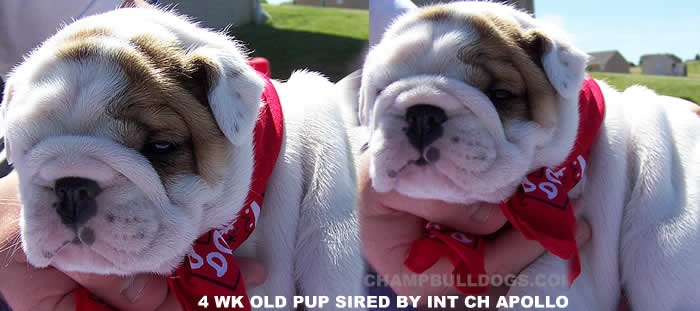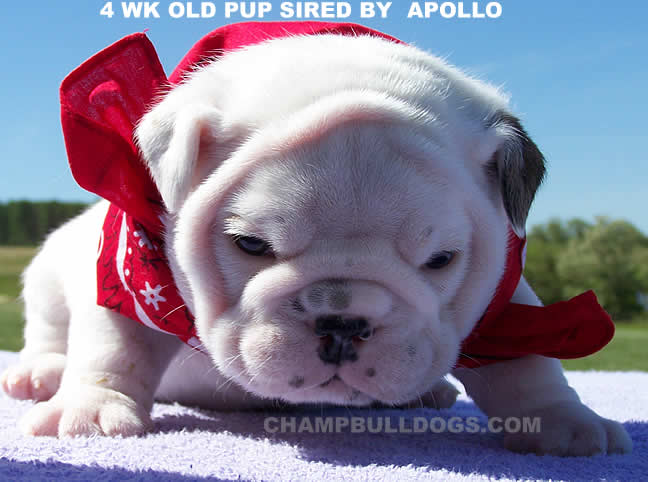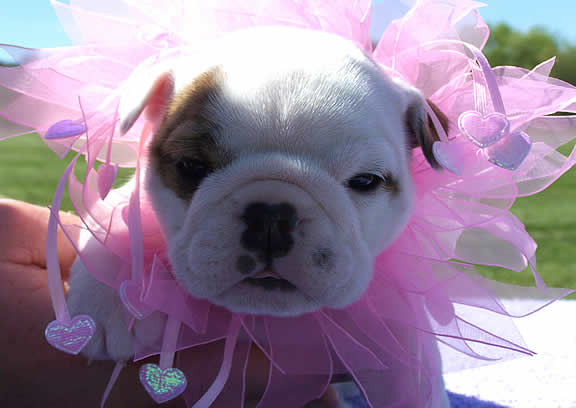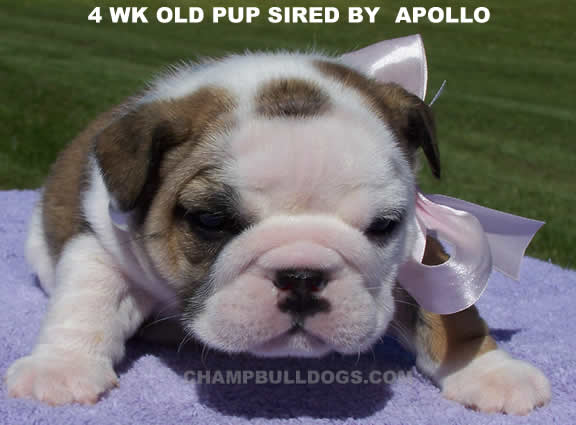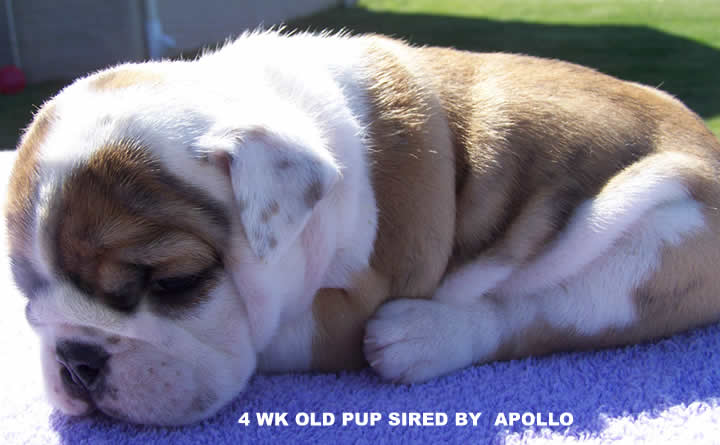 Please e-mail us for more information.
E-mail: champbulldogs@gmail.com
or call: (301) 643-2961
w Mini Bulldog puppy to new homes in: Alabama, AL; Alaska, AK; Arizona, AZ; Arkansas, AR; California , CA; Colorado, CO; Connecticut, CT; Delaware, DE; Florida, FL; Georgia, GA; Hawaii, HI; Idaho, ID; Illinois, IL; Indiana, IN; Iowa, IA; Kansas, KS; Kentucky, KY; Louisiana, LA; Maine, ME; Maryland, MD; Massachusetts, MA; Michigan, MI; Minnesota, MN; Mississippi, MS; Missouri, MO; Montana, MT; Nebraska, NE; Nevada, NV; New Hampshire, NH; New Jersey, NJ; New Mexico, NM; New York, NY; North Carolina, NC; North Dakota, ND; Ohio, OH; Oklahoma, OK; Oregon, OR; Pennsylvania, PA; Rhode Island, RI; South Carolina, SC; South Dakota, SD; Tennessee, TN; Texas, TX; Utah, UT; Vermont, VT; Virginia , VA; Washington, WA; West Virginia, WV; Wisconsin, WI; Wyoming, WY, Canada and we can ship Mini Bulldog puppies to approved homes that are out of country depending on quarantine laws & other conditions...

All pictures & content found on this website Copyright 1999-2010 Champ Bulldogs