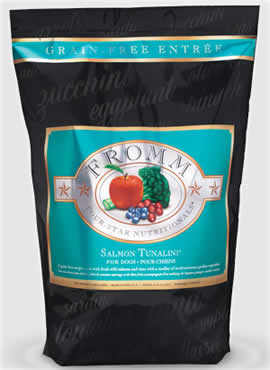 Other dog foods who have been known for pretty good ingredients if you are having a hard time finding Fromm :
*Note dog food companies are at times sold or can change ingredients without warning so do you homework :)
*Note we do not recommend commercial dog food "Royal Canin". It has to many fillers & meals in it. You are paying for marketing with this food.
1. INOVA Where to find CLICK HERE
3.SOLID GOLD - where to find S.G. CLICK HERE

4. SIENCE DIET/HILLS (for special needs) We have never used Hills & are not a Hills dog food fanbut if you have an English Bulldog with special needs a Science Diet Hills prescription diet maybe the answer to your prayers. You should consider Hills if your Bulldog:
*Shows signs of IBS " irritable bowel syndrome" (your Bulldog gets really bad diarrheathat seems to be food related).
* Has bad skin allergies or Inflammatory skin.
* Chronic vomiting (may seem esophagus related).
* Shows signs of Heart Failure or Kidney Diseases
THE FOLLOWING FOOD LINKS WILL BE VERY USE FULL IN HELPING YOU UNDERSTAND COMMERCIAL DOG FOOD & WHAT IS BEST FOR YOUR BULLDOG:
http://www.dogfoodanalysis.com
www.canine-epilepsy.com/toptenfoods.html
www.naturapet.com

http://www.dogaware.com/dogfeeding.html