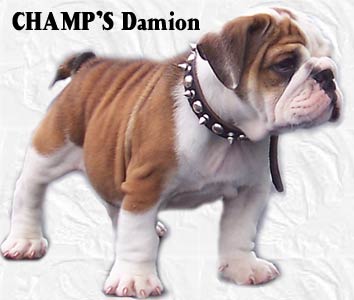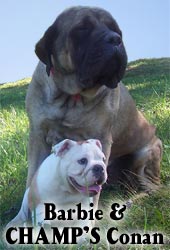 The British (English) Bulldog breed was originally developed in London England due to the cruel sport of bull and bearbaiting. (A cruel sport where dogs were put in a pit to fight a bull or bear) The first mention of a dog of the Bulldog type was first mentioned in literature from around 1200, and by 1500 the name used for them was Bandogge.
As early as 1706 advertisements appeared in newspapers for bullbaiting and bearbaiting. This sport soon became a very popular form of entertainment. Most of the better Bulldog breeding was done in the London, Birmingham and Sheffield areas. Bulldogs were bred from crosses made using Mastiffs, Bandogges, pugs and various other dog breeds to create qualities in them that would be needed for participation in this sport, such as the characteristic short muzzles and striking undershot jaw.
After bull- & bearbaiting and dog fighting were finally prohibited by law in the year of 1835. The English Bulldog breed could have became extinct. But thankfully, some outstanding men who loved the Bulldog breed, worked very hard to preserve the breed and started on their long journey towards creating the sweet docile family pets that we know as the English Bulldog of today.
FACTS:
The Bulldog breed Standard was published in London in 1879, in the Vero Shaw's book "The Book of the Dog".
Jacob Lamphiere's dog King Dick was the first English Bulldog to attain Championship status in England.
In 1888 an English Bulldog named Robinson Crusoe, Champion L'Ambassadeur became the first American Champion, bred by C. G. Hopson.